Beyond the Pandemic: Estate Planning for the Long Term – When do most people set up estate plans? When they see that they can't put it off any longer. But they're called estate plans for a reason — they take planning. How can you devote some serious long-term thinking to this important task? We can agree that it's way better than panicking when a crisis hits.
You're going to have to deal with managing your asset base — leaving money to heirs and perhaps managing estate taxes. You'll also account for your properties and financial obligations. And the reason for long-term thinking is that things get a bit more complex than just writing a will, creating trusts and making investment plans.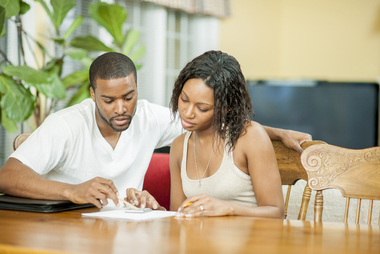 Take a calculated approach to achieve your goals: for example, saving and planning for retirement. You want to have enough money to live on when you retire and to know that you've set aside enough assets to leave to your heirs.
Step one — Decide when you want to retire.
How is your physical health? Do you have any issues that may force you to retire at an early age? Do you see yourself working for the foreseeable future?
How many years until you retire?
Will you have people dependent on you even when you retire?
Have you been saving and investing?
How much can you expect from Social Security?
Do you have a pension plan?
Do you know how your Social Security and pension plan can work together or will your Social Security be reduced because you have a pension?
It's because there are so many details involved that you want to think about all this when you set up your estate plan.

Step two — Provide for your dependents.
Do you want to set up a trust for your spouse and children? This is a powerful tool, and contrary to popular belief, it's not just for the wealthy.
How can you and your spouse pay for long-term care?
Should you consider a special needs trust for your dependent child with special needs?
Will you need to assign a family member to have oversight of these trusts?
Step three — Eliminate as much debt as possible.
When you die, your family gets stuck paying off all outstanding debts from your estate, and that will affect how much money they'll have going forward.
Keeping in mind that interest accrues over time, you'll want to pay your debt now, minimizing interest payments and releasing your family from having to cope with debt after you pass.
Minimize the amount of new debt you take on.
Planning, saving and organizing now will ensure that your money stretches as far as possible while maximizing the amount you can leave to your spouse and children. Understand what you have now and what you need to have for the future.
Because good estate planning requires a comprehensive view of your financial situation, long-term thinking will help. You want to provide maximum support for your family, so you plan for the present and the future. Will you have to sacrifice in the short term to save and invest for the long term? Can you invest current income to accumulate capital?
Basic estate planning is the thoughtful prioritizing of your resources to effectively achieve your short- and long-term goals. See this as the antidote to panicking when crises hit.
Interested in learning more? 
Join us for one of our upcoming Estate Planning Webinars. Sign up today!
This website is not intended to be a source of solicitation or legal advice. General information is made available for educational purposes only. The information on this blog is not an invitation for an attorney-client relationship, and website should not be used to substitute for obtaining legal advice from a licensed professional attorney in your state. Please call us at (626) 403-2292 if you wish to schedule an appointment for a legal consultation.
For more information about The Hayes Law Firm, visit our Google My Business page.
Did you enjoy reading?
Beyond the Pandemic: Estate Planning for the Long Term
Latest posts by William Hayes
(see all)