Have you ever thought about the amount of money people put towards pet inheritances? Once a novelty, it's now become expected for the unimaginably wealthy to leave millions to their surviving pet to ensure there's no disruption in their spa treatments and fancy feasts.
Like the old saying goes, you can't choose your family. So many of the world's mega-rich have chosen to bequeath more of their inheritance to their loyal pets than to their often spoiled kids.
If you thought the amounts of money lavished on human heirs of the rich and famous were obscene, wait till you see the millions rained on these one percenters of the animal kingdom. [For those people without Scrooge McDuck money, here's how you can make sure your pets are taken care of after you're gone.]
Pet Inheritance #10: Bubbles (chimpanzee)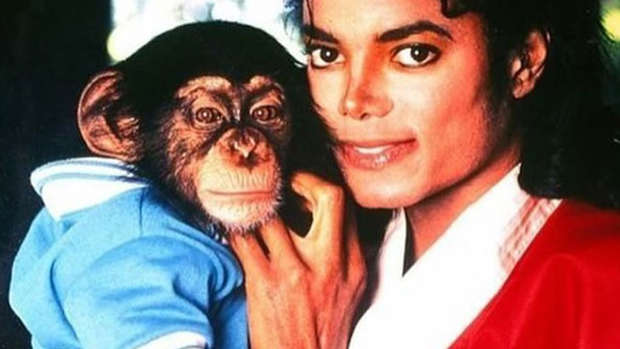 Owner: Michael Jackson
Bequest: $2 million
Long before it became a reality, Jackson left his chimp Bubbles $2 million payable upon his death. However, fears that the chimp's increasing aggression might be a danger to Jackson's newborn son forced the preemptive relocation of Bubbles to an animal sanctuary.
Pet Inheritance #9: Unspecified number of dogs
Owner: Majel Barrett-Roddenberry
Bequest: $4 million
After dying in 2009 at the age of 76, the widow of Star Trek creator Gene set up a $4 million trust for their dogs, plus an additional $1 million for a domestic employee to care for them.
Pet Inheritance #8: Gigoo (hen)
Owner: Miles Blackwell
Bequest: $10 million
Blackwell and his wife had a track record of caring for animals, having established the Tubney Charitable Trust in 1997 to protect farm critters. After she died in 2001, the childless publishing magnate left Gigoo 10 extra-large then died unexpectedly three weeks later at age 56.
Pet Inheritance #7: Conchita (Chihuahua), Lucia (Yorkshire terrier) and April Marie (Maltese)
Owner: Gail Posner
Bequest: $11 million
A lawsuit filed by Posner's estranged son alleges she was unduly influenced by house waitstaff when she bestowed $3 million in trust funds and her $8 million mansion to her three dogs, who presently ride to the pet spa each week in a gold Escalade. Lending the lawsuit merit is the $27 million the staff also received after Posner's death in 2010.
Pet Inheritance #6: Trouble (Maltese)
Owner: Leona Helmsley
Bequest: $12 million
Upon her death in 2007, the real estate mogul left Trouble more than she did two of her grandchildren. Six million were given to the two grandkids and the rest went to charity.
5. Pet: Blackie (cat)
Owner: Ben Rea
Bequest: $12.5 million
Fiercely reclusive, British antique dealer Ben Rea would have died in relative obscurity in 1988 had he not endowed almost his entire estate to Blackie, the lone remaining feline from a group of 15, along with three cat charities.
4. Pet: Tommaso (cat)
Owner: Maria Assunta
Bequest: $13 million
The childless widow of an Italian real estate investor, Assunta rescued 4-year-old stray Tommaso from the streets of Rome. When her health began to decline, Assunta sought an organization that could see to Tommaso's care after her passing. When that proved fruitless she simply transferred her $13 million total net worth to the newly-minted meowionaire upon her death in 2011.
3. Pet: Luke and Layla (golden retrievers), Sadie (cocker spaniel), Sunny and Lauren (springer spaniels)
Owner: Oprah Winfrey
Bequest: $30 million
The billionaire was quoted as saying that if her home were to catch fire, the one personal possession she would grab is a photo album of her five dogs. Should such an attempt end in tragedy, at least they'll be cared for, with a sizable portion of her estate set aside as a trust reserved just for them.
2. Pet: Kalu (chimpanzee)
Owner: Patricia O'Neill
Bequest: $70 million
The daughter of a British countess and ex-wife of Olympic medalist Frank O'Neill added her beloved pet chimp to her will. A collection of over 40 animals, stood to inherit O'Neill's Cape Town estate. It was revealed in 2010 that a crooked financial advisor had allegedly siphoned the socialite's fortune down to almost nothing.
1. Pet: Gunther III (German shepherd)
Owner: Carlotta Liebenstein
Bequest: $80 million
Left an inheritance in 1992 that, thanks to investments, ballooned to as much as $372 million, Gunther III sired offspring Gunther IV, who was listed as the buyer of Madonna's Miami mansion in 2000. The sale was part of a publicity stunt involving a European pop group, leading many to question the credibility of certain parts of the story, from whether or not Gunther IV is actually the scion of Gunther III to whether the German countess even existed in the first place.
Pet inheritances are just the beginning of what you need to consider. We'd be happy to help you apply these basics to your situation.
For more reasons on why you shouldn't procrastinate, check out our article: 6 Reasons Why You Need An Estate Plan
For more information about The Hayes Law Firm, visit our Google My Business web page.

This article was shared by Everplans, authored by Jordan Burchette.
Disclaimer: This website is not intended to be a source of solicitation or legal advice. General information is made available for educational purposes only. The information on this blog is not an invitation for an attorney-client relationship, and website should not be used to substitute for obtaining legal advice from a licensed professional attorney in your state. Please call us at (626) 403-2292 if you wish to schedule an appointment for a legal consultation.
Latest posts by William Hayes
(see all)