Has your industry been hit particularly hard by the pandemic? Does your employer specifically seem shaky? Is changing jobs likely? It may be time for a Career Change.
If you're in the travel industry, you know it's been badly affected by the coronavirus. How long will it take your industry to recover? Projected recovery for the travel industry is next year or several years down the road. Are you willing and able to wait? Or it is the time for a career change.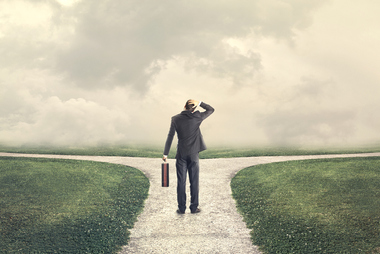 Your job may come back, but if you need to be working sooner, you may want to change careers into a growing market. But, you respond, I'm passionate about the travel business — I don't want to get out. In that case, there are ways to help your job search in a down market:
Revisit former employers.
Reconnect with former employees and industry contacts.
Target project work over permanent, full-time employment.
Maximizing your career isn't about getting just any job — it's about landing a job you love. And now may be the perfect time to reconsider and redesign your career. You can invest the severance pay or unemployment benefits into a career pivot.
This has been the disruption of a lifetime, a natural breaking point out of your comfort zone. Here are some simple, powerful questions to ask yourself:
What comes naturally to you that doesn't feel like work?
What activities leave you feeling energized rather than drained?
What do you miss most — or not at all — about your previous job?
Brainstorm ways to craft a career that can feed your bank account and your soul. Start by exploring new ways of learning:
Social platforms are flooded with digital options to upskill, reskill or recharge your career.
Community colleges are an excellent resource to expand your current skill set.
Free online courses let you explore niches from home on your own time.
Accept invitations to join webinars and professional groups.
Vocational programs are making a comeback because there are serious shortages in such specialties as welding and electrical work.
Innovative programs partner to combine retraining with paid apprenticeships for in-demand technical fields.
Your company may offer free skill development or financial support for external learning.
You're right in thinking that a career change in a down market is like swimming upstream, considering that there's a shrinking pool of jobs and that employers are feeling cost pressures. And you're thinking that you'd be a risky choice for any employer because you're unproven.
Are you prepared for a much more difficult job search? Do you have the time and financial means to stick it out? During the pandemic may be the perfect time to make a big life decision like changing careers. Although generally, it doesn't seem like a good time to make a career change, that doesn't mean it's the wrong time for you. So incorporate your own situation and ask yourself the question again: Is it the time for a career change?
Navigating a down market can be a challenge, but the pandemic and its fallout may have revealed a new interest for you — maybe you love virtual meetings and decide to focus on remote learning. This is a sign that you should pursue that option. Jobs of the future will require working with diverse distributed teams to co-create solutions and solve problems creatively in a cloud-based environment.
During confinement, you've had ample time for self-reflection and reevaluating the job you have — you've decided you're poised for a change to see if there's a better work-life model. New ways of working demonstrated to you that there are options beyond office walls.
Look internally — your readiness to make a change is more important than market conditions. If you want to make a change, you'll find a way.
Interested in learning more? Join us for a free Estate Planning Seminar. Sign up today!
This website is not intended to be a source of solicitation or legal advice. General information is made available for educational purposes only. The information on this blog is not an invitation for an attorney-client relationship, and website should not be used to substitute for obtaining legal advice from a licensed professional attorney in your state. Please call us at (626) 403-2292 if you wish to schedule an appointment for a legal consultation.
For more information about The Hayes Law Firm, visit our Google My Business page.
Latest posts by William Hayes
(see all)